Vice President and Secretary of the Corporation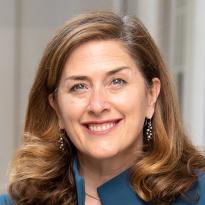 Biography
Suzanne Glassburn was appointed vice president in September 2018 and elected as secretary of the Corporation in December of that year. She previously served as counsel in MIT's Office of the General Counsel, a position she held from April 2008 through August 2018. In that role, she worked on a wide variety of transactions relating to the Institute's research and education missions, including international and domestic collaborations and the structuring and establishment of initiatives such as MITx and edX, the MIT Quest for Intelligence, and The Engine. She also provided advice on general business affairs, regulatory and policy matters, and Institute governance.
Before coming to MIT, Glassburn practiced law for more than 17 years at the Boston law firm Nutter, McClennen & Fish LLP, where she became a partner in 1999. At Nutter, she had a broad transactional practice that included mergers and acquisitions, joint ventures, intellectual property licensing and transfer, general contracting, trademarks, and copyrights. She was co-chair of the firm's Emerging Companies Group and a member of its Banking and Finance and Charitable Advisors groups. She also served the firm in a variety of operational capacities, including as chair of the Hiring Committee and the Legal Personnel Committee and as a member of the Partnership Evaluation Committee and the Pro Bono Committee.
Glassburn graduated from Vanderbilt University and the University of Pennsylvania Law School.