Provost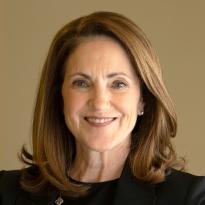 About the position
The provost, reporting directly to the president, serves as the Institute's chief academic and budget officer. She executes these duties by overseeing the deans of the schools and the college, by serving as a member on several Institute boards, committees, and academic units, and by directing the Provost's Office team.
As the chief academic officer, the provost oversees the school and college deans, the director of the Libraries, and the Institute community and equity officer who are collectively responsible for advancing the excellence of MIT's education and research, recruiting and retaining top talent, and establishing a culture and climate that enable our talent to do their best work. The provost is also responsible for supporting research activities and managing MIT's relationships with key local collaborators.
In addition, the provost supervises financial resources, including directing the annual budget process for all academic and student-centered units, departments, labs, and centers except those that report to the executive vice president and treasurer.
Finally, the provost works closely with the MIT Corporation, the president, chancellor, vice presidents, and other senior leaders to develop the Institute's strategic priorities, determine its operational needs, and address critical issues that arise relating to community and culture, students, budgets, talent recruitment and retention.
Committees on which the provost serves
Academic Appointments Subgroup
Broad Institute Collaboration Coordination Committee
Budget and Finance Steering Group
Center for Reimagining Learning
Dean's Group
Federal Relations Committee
Gift Acceptance Committee
Graduate Union Decision Team
Committees that report to the provost