Director of Libraries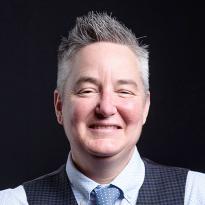 About the position
The director of libraries is responsible for the MIT Libraries and The MIT Press. The mission of the MIT Libraries is to advance knowledge at the Institute and beyond by providing a trusted foundation for the generation, dissemination, use, and preservation of—and creative engagement with—information.
The MIT Libraries play a leading role in promoting and supporting open and equitable scholarship through a combination of education, outreach, advocacy, infrastructure, research, and innovative agreements with scholarly publishers. In addition, the Libraries play a critical role in supporting data-intensive and computational research across the Institute.
As a digital-first library with an essential core of physical resources, the Libraries provide access to tens of millions of items and to collections from libraries worldwide. Campus locations—including Barker Library, Dewey Library, Hayden Library, Lewis Music Library, Rotch Library, and the Distinctive Collections Reading Room—serve as intellectual crossroads where the MIT community can connect with ideas and each other. Both on campus and virtually, library experts help people navigate resources, manage data, and think critically as consumers and creators of information.
Committees on which the director of libraries serves
Committees chaired by the director of libraries