Dean, School of Architecture and Planning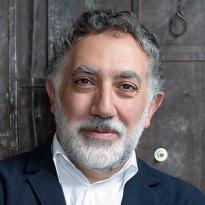 About the position
Design is the unifying theme across all areas in the School of Architecture and Planning (SA+P). Through the design of physical spaces, and through the design of policies and technologies that shape how those spaces are used, SA+P faculty aim to sustain and enhance the quality of the human environment at all scales, from the personal to the global.
The school's programs offer a rich array of courses on topics ranging from Renaissance architecture to the cities of tomorrow, design techniques and technologies, shape grammars, data science, and sustainable real estate, to name just a few. With a curriculum that emphasizes active research that promotes social awareness and uses the latest technology, SA+P offers strong master's, PhD, and professional degree programs.
Professional competence is fostered by focusing teaching and research on real problems in the real world. At any given time, projects are underway in Africa, Asia, North America, Central and South America, Europe, and the Middle East, including studios, workshops, conferences, courses, exhibits, exchanges, and research projects.
Collaboration is a central aspect of SA+P's efforts—among its six main units, with other divisions of MIT, and with public and private institutions in the US and abroad.
Committees on which the dean of architecture and planning serves
Committees that report to the dean
Faculty Diversity Committee