Dean, Sloan School of Management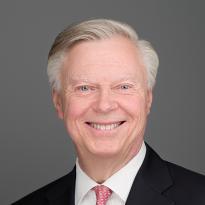 Biography
David Schmittlein is the John C Head III Dean and Professor of Marketing at the MIT Sloan School of Management.
As dean, Schmittlein's focus has been to broaden MIT Sloan's global visibility, to work with the faculty in creating new high-quality management education programs, develop enhanced educational opportunities for current students, and develop and disseminate business knowledge that has impact and will stand the test of time. He also has engaged the many members of MIT's alumni community to gain their valuable insights on MIT Sloan and management education.
Prior to his appointment at MIT Sloan, from 1980 until 2007, Schmittlein served on the faculty of the Wharton School of the University of Pennsylvania, where he held positions as professor of marketing and the Ira A. Lipman Professor. He also served as interim dean during July 2007 and as deputy dean from 2000 to 2007, and he was chair of the editorial board for Wharton School Publishing. His research assesses marketing processes and develops methods for improving marketing decisions. He is widely regarded for his work estimating the impact of a firm's marketing actions, designing market and survey research, and creating effective communication strategies.
Schmittlein has served as a consultant on these issues for numerous firms, including American Express, American Home Products, AT&T, Bausch & Lomb, Boston Scientific, Ford Motor Company, Gianni Versace SpA, Hewlett-Packard, Johnson & Johnson, Lockheed Martin, Pfizer, Revlon, Siebe PLC, the Oakland Raiders, the Quaker Oats Company, and Time Warner. His work has been published in leading journals in marketing, management, economics, and statistics. In addition, he has been an area editor for Marketing Science and a member of the editorial board for the Journal of Interactive Marketing, the Journal of Marketing Research, Marketing Letters, and Marketing Science.
Schmittlein serves on the Asia School of Business Board of Governors; the Governing Board of the Indian School of Business; the International Advisory Board of Lingnan (University) College of Sun Yat-sen University; the Advisory Board for the School of Economics and Management of Tsinghua University; and the International Advisory Board for the School of Management, Fudan University. He has served on the World Economic Forum's Global Agenda Council for Marketing and Branding. He has been a visiting professor in the Faculty of Economics at Tokyo University and a distinguished scholar in residence at Washington University's John M. Olin School of Business.
Schmittlein has received awards for his research, editorial work, and teaching. His observations and research have been cited often in the popular press, including Ad Age, Bloomberg Businessweek, China.com, Computerworld, Fortune, National Public Radio's Marketplace, People's Daily Online, Reuters, The Economist, the Financial Times, the Los Angeles Times, the Philadelphia Inquirer, the New York Times, the Wall Street Journal, U.S. News & World Report, and USA Today.